Auto Body Repair Services and More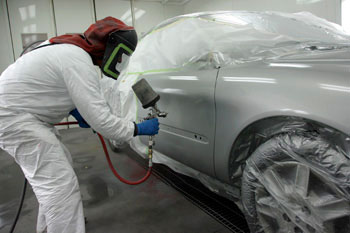 Over the course of more than 50 years, United Collision & Exhaust Inc. has built up a reputation for outstanding auto body work and auto painting in New Ulm, MN. We're pleased to provide the following major services:
Collision repair: Auto body work and collision repair is our specialty. We will work to return your vehicle to its original appearance and level of safety following an accident, handling everything from repairing and replacing damaged parts to repainting the vehicle.
Exhaust and muffler service and repair: Our other key service is custom exhaust work. If you're having a problem with your muffler or dealing with a rusted out or poorly functioning exhaust system, our experts can provide the solutions to get your system running up to your standards once more.
Windshield replacement: Windshield damage is among the most hazardous effects of collisions, so when you need auto glass replacement in New Ulm, MN, you need to know you'll get high quality, long lasting results. Let us help!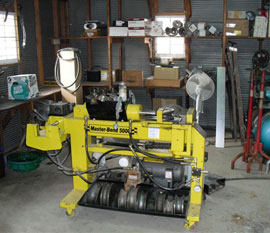 In addition, we provide a variety of other services, including air conditioner repair and recharging, hail damage repair, scratch repair and basic automotive maintenance.
United Collision & Exhaust Inc. is proud to be qualified and experienced in working on vehicles manufactured by many of the biggest names in the industry, including:
American cars, trucks and SUVs: Buick, Cadillac, Chevrolet, Chrysler, Dodge, Ford, GMC, Jeep, Lincoln-Mercury, Oldsmobile, Pontiac, Saturn
European import cars, trucks and SUVs: Audi, BMW, Jaguar, Land Rover, Mercedes-Benz, Mini Cooper, Porsche, Saab, Volkswagen, Volvo
Asian import cars, trucks and SUVs: Acura, Honda, Hyundai, Infiniti, Kia, Lexus, Mazda, Mitsubishi, Nissan, Scion, Subaru, Suzuki, Toyota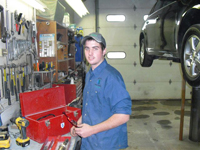 If you've been in a collision and want to get your vehicle looking like it used to (and maybe even better), there's no more qualified team in town than United Collision & Exhaust Inc. We handle everything from body work to auto painting in New Ulm, MN with the highest level of professionalism and care. Call us at 507-354-4523 with questions or to schedule an appointment!