NOW HIRING!Looking for a full time – Auto body tech / painter
Must have at least 2 years experience
Please send resumes to ATTN Darren:
Email at [email protected]
You can also call us at 507-354-4523 for more information, or stop by and fill out an application.
Auto Body Shop in New Ulm, MN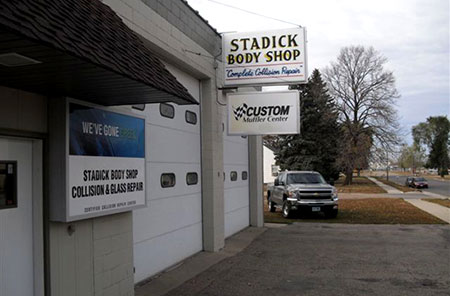 United Collision & Exhaust Inc. is the premier auto body shop in New Ulm, MN. Since 1963, we have worked to bring cars back to their original state through expert auto body repairs, windshield replacement, auto painting, and more.
Collision Repair in New Ulm, MN
Being involved in an accident is almost always a stressful, scary and difficult experience—but that should absolutely not extend to your experience with an auto body shop in New Ulm, MN. This is why so many area drivers have come to trust United Collision & Exhaust Inc. when they need auto body work. Since 1963, our family-owned and operated auto body shop has provided first-rate workmanship in the repair and restoration of vehicles after collisions, accidents and other damaging events, and we hope to continue doing so for years to come.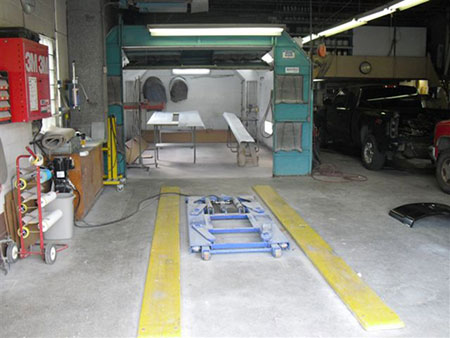 At United Collision & Exhaust Inc., customer satisfaction is our highest priority, and we work to achieve that through a highly personalized approach to service and a commitment to providing top-notch workmanship every time. We specialize in auto body work in New Ulm, MN, offering scratch and dent repairs, automotive painting service, windshield replacement and much more. In addition, we provide muffler and exhaust work and service, including custom exhaust service. We're able to work on many of the most popular vehicle makes and models, including top American, European and Asian brands. If you're looking for an auto body shop that will treat you like family and take excellent care of your vehicle, here are a few reasons to check us out:
We are a full-service auto body shop in New Ulm, MN.
We've been a family-owned and operated local business since 1963.
We specialize in collision repair, custom exhaust work, windshield replacement and more.
Our rates are competitive and the quality of our auto body work is unparalleled.
Call Us Today
Reach out to the team at United Collision & Exhaust Inc. to schedule auto body work and get your vehicle back on the road.
Areas Served
Proudly serving the auto body needs of New Ulm, MN and surrounding communities:
Lafayette, MN
Brown County, MN
Nicollet County, MN
Essig, MN
Courtland, MN
Klossner, MN
St. Peter, MN
Winthrop, MN
Gaylord, MN
Searles, MN
Hanska, MN
Nicollet, MN
Gibbon, MN
Sibley County, MN
Arlington, MN
Blue Earth County, MN
Henderson, MN